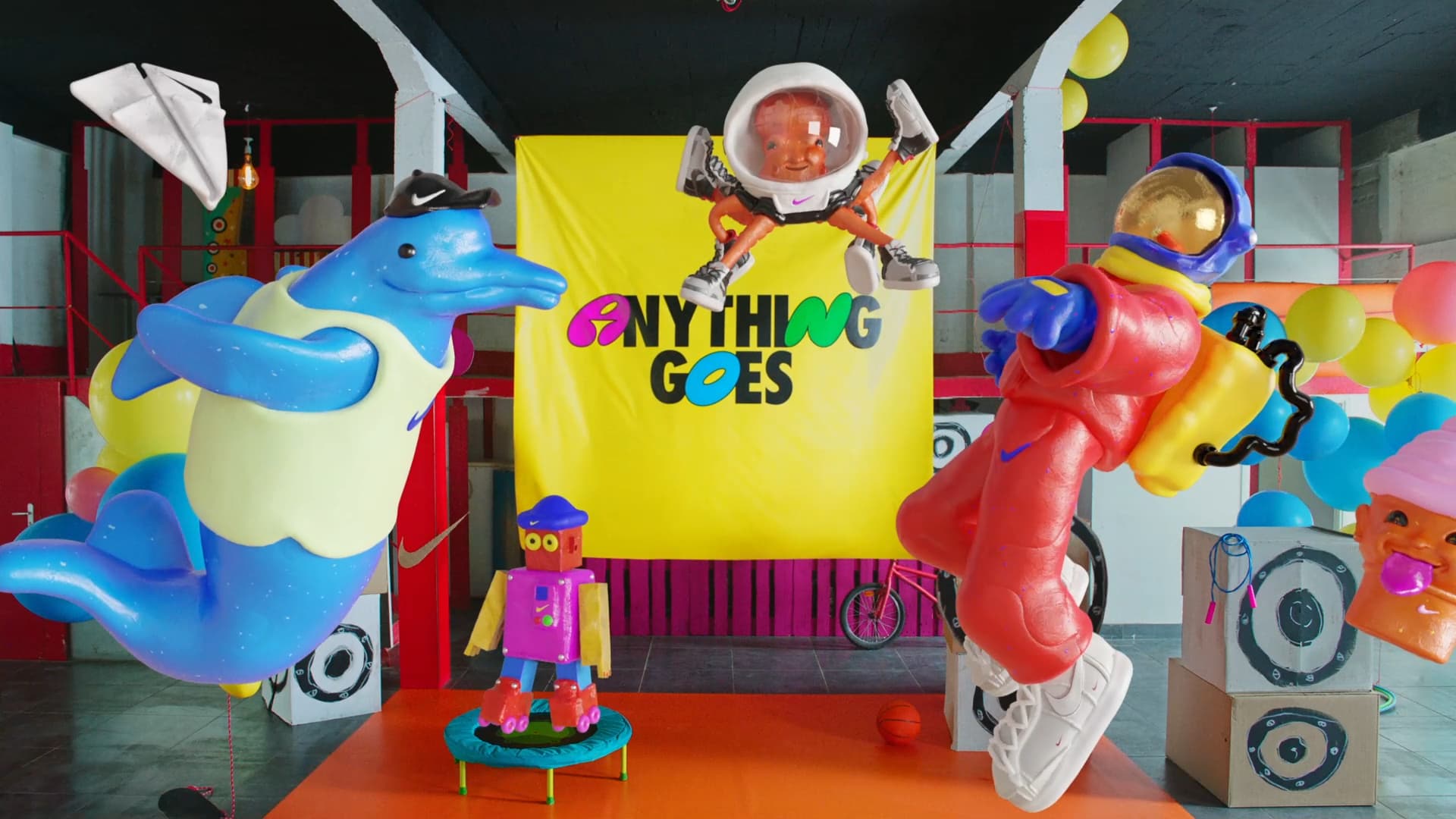 Nike Kids 'Mooove Challenge'
The "Nike Kids Mooove Challenge" campaign encourages kids to unleash their creativity through dance. Partnering with the acclaimed agency Wieden & Kennedy, we brought to life a series of dance prompts that inspire children to be playful and expressive with their moves.
By utilizing virtual reality sculpting techniques and incorporating clay-like textures, we created a series of dynamic, kid-friendly characters that serve as prompts for movement. These characters are prominently featured throughout the campaign, including in promotional materials such as Facefilters.
Director: Remi Laudat
Agency: Wieden & Kennedy
Post: Okay Studio
Produced by Academy Films