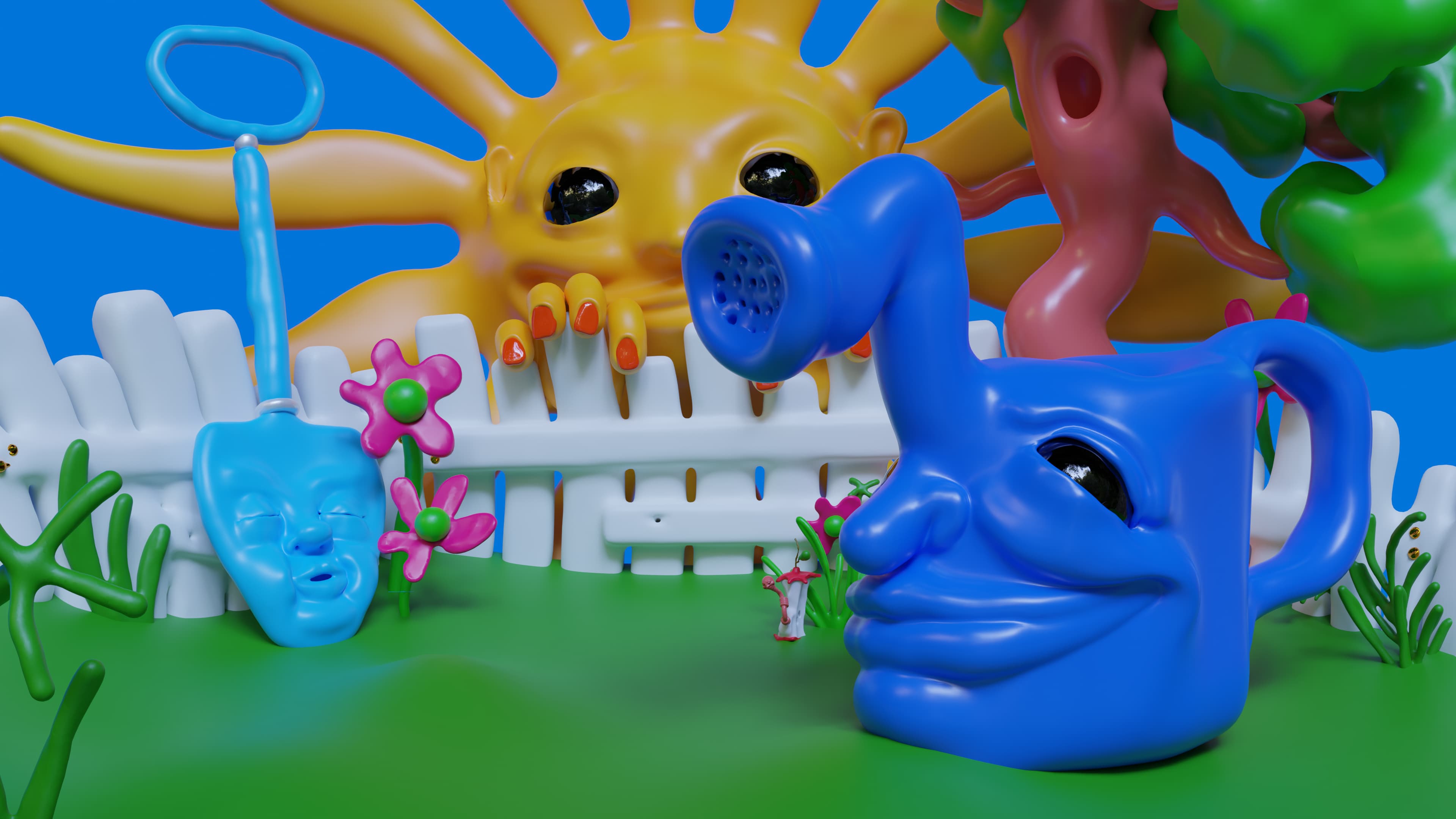 Its Nice That 'The Next Generation'
The Next Generation is an exciting series from the online magazine, It's Nice That, which showcases the most promising up-and-coming talent in the creative industry. It's Nice That approached us to create a memorable 3D identity for the campaign, designed to capture the imagination of young creatives and encourage them to participate in the open call.
Drawing upon our unique style and process, we crafted a captivating short animation featuring a mysterious falling character disrupting a tranquil garden scene. The animation was paired with whimsical typography and character design, which together formed the cornerstone of the campaign's visually striking identity. The result is a playful, bold and bizarre campaign that successfully sparked the interest of numerous applicants.